For Your Information
What's happening around town...
*
HAYNESVILLE CELEBRATION OF BUTTERFLIES
SEPTEMBER 17, 2016
Claiborne Parish Fairgrounds
Haynesville, Louisiana
---
* Fairgrounds RV prices: 1 day is $15, 1 week is $90 and 1 month $250.
---
1. City Hall will now assist anyone with removal of "White Goods"; by calling us, we will contact someone to pick up white goods at your home. These items must be outside however.
2. Photo Album section added to our Home Page (see lower right).
3. If pole street lights are out on your street or if a pole light stays on during the day, please call City Hall to report the street and/or address.
---
SHOP HAYNESVILLE FIRST!
---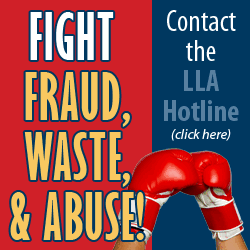 FIGHT FRAUD, WASTE & ABUSE!
Contact the Louisiana Legislative Auditor (LLA) Hotline if you suspect the misappropriation (theft), fraud, waste, or abuse of public funds by anyone.
Information provided to the LLA Hotline may result in an investigation, audit or other review.
When providing information to the LLA Hotline, please include sufficient detail (describing who, what, where, when, why, and how) to allow us to fully evaluate your information. Although we will consider anonymous information, providing us with your name and telephone number will allow us to contact you with any additional questions that we have.
Your name and telephone number, as well as the status of complaints, are confidential.
You may also call toll-free:
1-844-50-FRAUD
(1-844-503-7283)
Or FAX to:
1-844-40-FRAUD
(1-844-403-7283)
Or report via U.S. Mail:
LLA Hotline
P. O. Box 94397
Baton Rouge, LA 70804
---
Adopt-A-Pole
As of 11/21/13, the following have adopted poles:
Mrs. Maxie Garrett (2): In Honor of: Larry & Linda Knox
and Charles & Nora Garrett (BwB/Ornament)
Mrs. Sue Lonadier: In Memory of J. W. Key (Angel)
Mr. Tom Crocker: In Memory of Joy & Julious Crocker (BwB)
Mrs. Norma Ware: In Memory of Ted T. Ware (Tree)
Mrs. Sherry Smith: Adopted by Sherry & Micheal Smith (Angel)
The Winegeart Family: In Memory of Rev. Jack & Norma Winegeart (Tree)
The Brown Family: In Memory of Roosevelt & Lona Brown (Santa Face)
The Frasier Sisters: In Memory of Mayor & Mrs. Robert Carl Frasier (Angel)
Anonymous: In Honor of 1980-81 Golden Tornado (Ornament)
Killgore's Employees: In Honor of Beverlee Killgore's Birtjhday (Angel)
Dr. Wendell Garrett: In Memory of Mrs. Juanita Garret (Santa)
Tina Crocker: In Honor of Linda Knox (Tree)
Dan Ware: Adopted by Ted's Pharmacy, LLC (Tree)
Charlotte Ware and Douglas Garrett: In Honor of Charles and Nora Garrett (Angel)
Judy C. Waller: In Memory of Kenneth Cole (BwB)
---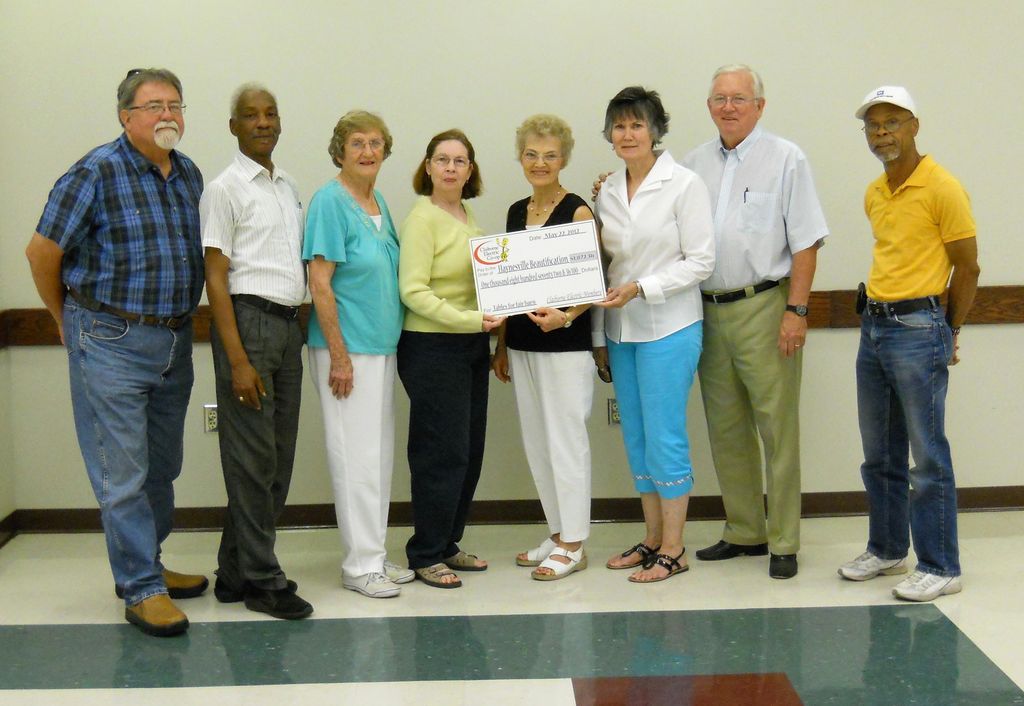 Haynesville Citizen's Advisory Council members.